Upskilling for promotion
16 Dec, 2021
5 Mins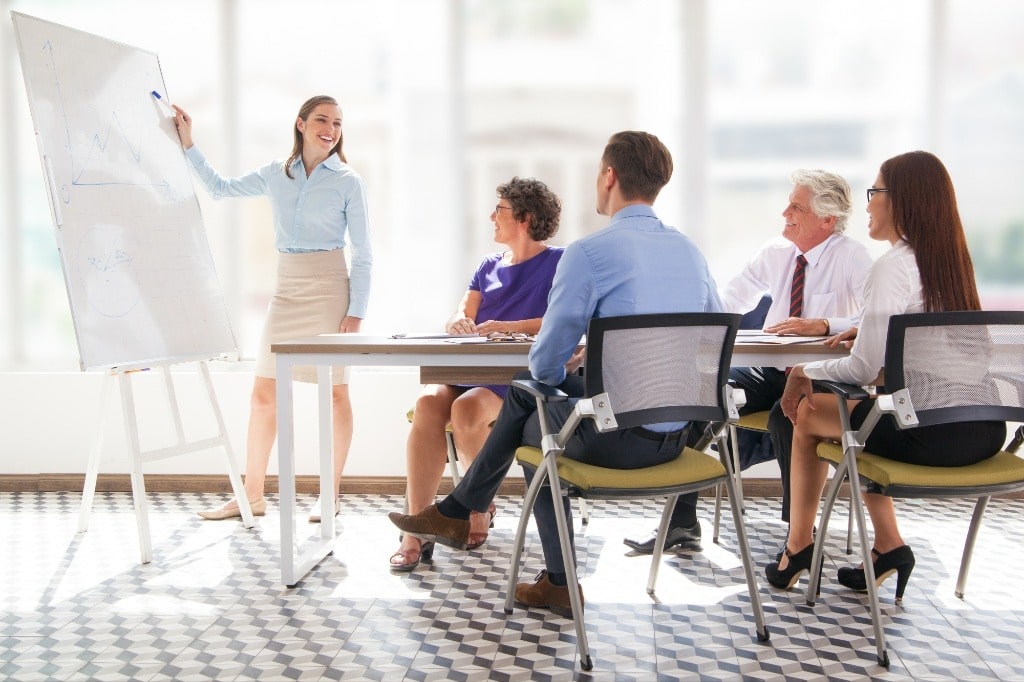 Upskilling for promotion
Feeling stuck? Looking for promotion but don't seem to fulfil the criteria? Then it's a good idea to take a look at where you need to add more skills to your CV. Upskilling is one of the best things you can do to move your career forward, and you can do this with a combination of training and development from your existing organisation, and devoting some time outside work to acquire the skills you need.

Identifying your skills gap

Before you start learning something new, you need to know what's missing from your skill set. The best way to do that is to sit down, look at the opportunities you want to pursue, and compare the skills required with the skills you have. This will give you a 'skills gap' – a list of what you need to add to your CV. This might include:

A professional qualification

Some additional work experience
Knowledge of certain software packages
Evidence of Continual Professional Development
Team leader or management training
Look for opportunities to learn
Once you know what you have to do, look for opportunities to add these skills to your repertoire. For example, you could talk to your employer about funding a part-time degree or qualification. Or you could ask them about specific learning and development opportunities at your regular personal review meeting.

If there's nothing suitable happening at your employer, you need to find it for yourself. Employers like to see this – it's evidence of intent and adaptability. The fact that you are prepared to go out of your way to find ways to add to your skills will always be in your favour.

Be creative

Do you know someone who can offer you some work experience? Even if you have a full-time job, perhaps there's something you can do in the evening or at weekends that will help you to reach your goal. Or look for funding support to help you take night classes or particular qualifications. There are plenty of ways to access good quality training. You can also sign up for e-learning, so you don't even have to leave home to get started.

Talk about it

There's no point making a lot of effort to increase your skill base if you don't let anyone know you're doing it. Expanding your skills may just give you more visibility in your current organisation, leading to you being more likely to be included on lists for promotion or for further training. If you're thinking of trying for new roles elsewhere, make sure your CV highlights the efforts you have made. Hiring managers will be impressed with your initiative and drive to succeed.

Don't stop

There's always something new to learn. Your next job is just another set of skills away. If you're focused on making the most of your career, you should always be on the lookout for development and upskilling opportunities to help you make it to the next level. In fact, a key question for you to ask future employers is what type of training and development opportunities they offer, and how they manage their routes to promotion. The more you know, the better prepared you are to keep adding new skills and proving your worth as a valuable team member.

Now is a great time to start thinking about where your skill gaps are and how you can fill them. Why not make a start today?