How to resign professionally (+ free resignation letter templates)
14 Nov, 2023
2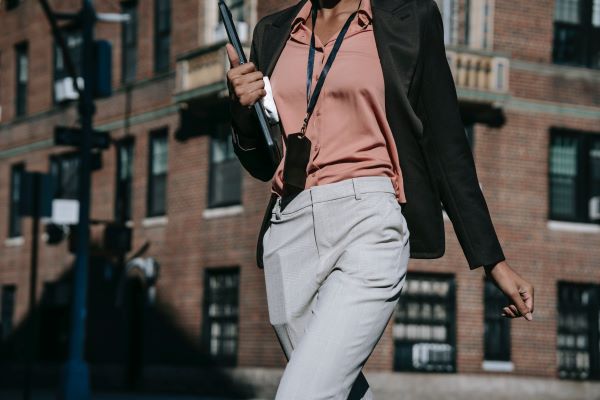 Resigning from your job can be a tough decision to make, but sometimes it's necessary for personal and professional growth, whether you've been offered a new opportunity, you need to relocate or maybe the role no longer aligns with your career goals.
The process of resigning can be daunting, you might have grown attached to colleagues or feel a sense of guilt or responsibility towards the company.
However, with the right approach, you can make the transition as smooth and professional as possible.
Plan ahead
Before you resign, take some time to think about your reasons for leaving and what you hope to achieve by doing so. Consider how your resignation might affect your colleagues, and plan for any potential consequences.
Ensure you are familiar with the resignation terms on your contract, be aware of any notice periods you need to give. Additionally, you should check your company's policy on resignation, different companies have different requirements and many will expect you to submit a written letter of resignation.
Letter of resignation
A resignation letter is an important step in letting your employer know you're leaving the company. It serves as a formal document notifying your employer of your decision to leave the company and the effective date of your departure.
It is important to note that a resignation letter is not a place to air grievances or express negative feelings about the company or your colleagues. It should simply communicate your intentions in a clear and professional manner.
When writing a letter of resignation, it's important to:
Keep it brief and to the point. Your letter should include your name, position, and the effective date of your departure.
Be professional and respectful. Express gratitude for the opportunities and experiences you had while working at the company and avoid negative comments or criticism.
Provide a clear and specific date of your last day of work. This will help your employer to plan for your departure and to ensure a smooth transition.
Proofread and edit your letter. Make sure that your letter is error-free and that it represents you in the best light possible.
While the reasons for leaving your role might vary, a resignation letter is always important. We've created some templates to cover different areas. You can download and tailor your letter to suit your own situation.
It's best to deliver the letter in person, in a timely manner. You should schedule a meeting in with your manager to inform and discuss with them your decision. Make sure to choose a time and place that is convenient for both of you. This will give you the opportunity to have a face-to-face conversation and discuss any questions or concerns they may have.
When you meet with your manager, be honest about your reasons for resigning, let them know if you have decided to pursue another opportunity. You don't need to go into too much detail, but be honest and respectful in your explanation, even if you're leaving because of a negative experience or because you're not happy.
It's important to be professional and gracious when resigning. Let your manager know that you appreciate the experience you have gained and opportunity to work with them. Make sure you leave on a positive note. This will help you maintain a good reputation in your industry, which can be beneficial for your future career prospects.
What's next?
Congratulations on taking the bold and professional step of resigning from your current position! Embracing change is the first step towards new opportunities and growth. Now that you're ready for your next step, why not check out the open roles at JCW Group?