Meet the Dubber – Gabriela Arnedo
14 Oct, 2021
5 Mins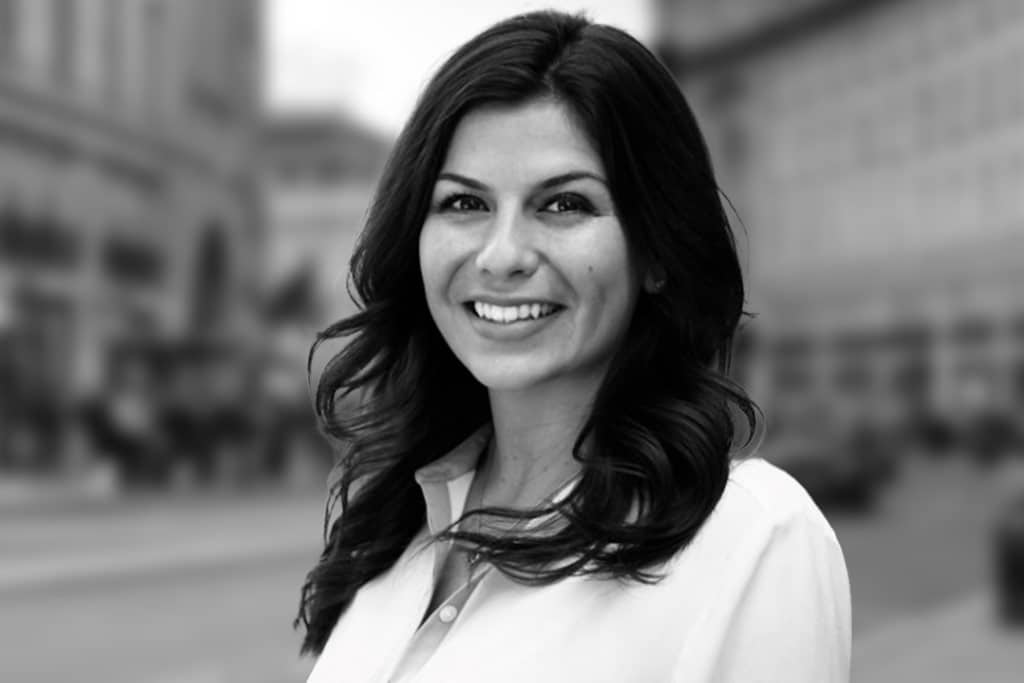 About You
Give us an overview of your career to date.
I joined JCW back in 2016 as Et's Executive Assistant. I focused on office management, HR, troubleshooting technical issues, organizing events, arranging travel, booking meetings, everything under the sun related to Operations. I always had an interest in Excel reporting from my previous position, so I also began building out reports around consultant performance and tracking KPIs.
A little under 2 years later, I was promoted to Senior Operations Consultant where I was responsible for managing, cleaning and developing our CRM Bullhorn, producing reporting and insights to the global team, researching and implementing new technologies, and serving as the main point of contact for external partners and vendors.

I am currently working as a Principal Operations Consultant where I am primarily responsible for the configuration and customization of Bullhorn CRM to support business needs and ensuring staff operate the system most effectively while also auditing data integrity. I analyse and identify system issues and develop solutions using data. I build out dashboards using an IBM Cognos analytical suite to assess consultant performance, candidate pipelines, account management strategies, and headcount.

What has been the biggest challenge in your career so far?

Data integrity within our CRM has been a critical challenge to date. There's truth to the saying 'garbage in, garbage out'. When data becomes outdated, incomplete, inaccurate or duplicated, the CRM system loses its value. With records imported into the system and multiple parties working within the CRM system, it's a constant challenge to maintain the data quality and accuracy. Trying to identify where the issues are stemming from, what resources we can use, and how to maintain a clean system moving forward has been very challenging.
What advice would you give to individuals starting out in their careers?

Be proactive. Always think about the bigger picture and how the task or project you're working on impacts the business. Anticipate the expected so you can better deal with the unexpected.
What is the best advice you have received in business?

Plan your week ahead of time.
What or who has been your greatest influence in business and why?

My sister has always been my greatest influence personally and professionally. She is the Chief of Staff to the CEO at the Michael J. Fox Foundation for Parkinson's Research and is a total badass. She has a work ethic and tenacity that is unmatched and leaves you feeling empowered after she gives advice.
What are you most proud of in your career?

Learning to create and modify queries using an IBM Cognos Analytical suite within Bullhorn. The query building is a very complex task and has been a great achievement to learn this skill. This analytical tool sits within our CRM and allows me to unlock insights hidden in our data and build any report imaginable customized to our business needs. It has revolutionized the way we look at data and has increased visibility to drive real business results.
What do you want to achieve next?

Promotion to Director and to start working across brands at JCW Group such as OutScout, Xander, and Guideline.
About your specialist area

Why are operations so important in a recruitment business?
We are the backbone of the business. We define processes, help the business run more efficiently, oversee logistics, and make data driven decisions.
What are the biggest challenges within operations right now?

Globalization – ensuring our ever-evolving business and brands are interacting seamlessly, following process, and keeping up with trends and new technology to increase operational efficiency.
How do you see operations evolving over the next 5 years?

Automation — this will evolve even more than it has recently with technology enhancements. All businesses benefit from automation by removing all manual coordination work. This will increase productivity, performance, employee bandwidth and reduce costs.