JCW Group Promote Emily Ward-Masters to Compliance Director in London
08 Feb, 2023
3 Mins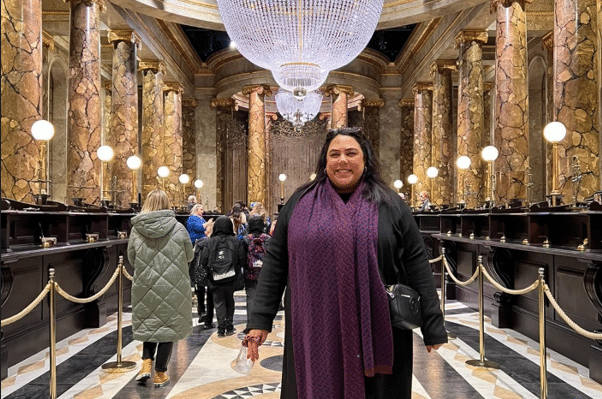 JCW Group is delighted to promote Emily Ward Masters to Compliance Director in London.
Emily first joined JCW Group in 2019 as Head of Compliance responsible for establishing the compliance department and providing compliance frameworks that ensure the groups regulatory requirements are met.

Having grown the compliance team from one to five, in 2022 Emily's role grew to become Head of Legal and Compliance. She has since been working to ensure her team collaborates seamlessly to enhance the legal function of the business. Her success in this role has allowed her to achieve this most recent promotion to Compliance Director.

Jamie Woods, CEO of JCW Group said: "It is with the utmost pride that I announce the promotion of Emily Ward-Masters to Director. When Emily joined us in 2019, she was given the large task of establishing an in-house compliance procedure. Since then, Emily has built out her team and is now sitting atop an efficient and well-managed legal and compliance team.

Over the years, JCW Group has expanded and is developing into a wider group of organisations with different product sets and has moved into new, complex and highly risky geographies. Emily and her team have been instrumental in ensuring JCW Group has managed to make these moves successfully. It's very clear to me how special and effective an individual Emily is, and I want to congratulate her on this well-deserved promotion."

Emily commented on her promotion "When I initially started in my role at JCW Group, I was working in compliance independently, until the business integrated this department with contractor care. The integration allowed for better collaboration and reduced any potential overlap. There are now five people in my team, and as the businesses continues to grow, the compliance department will keep expanding and working seamlessly as a cohesive unit.

JCW Group was previously a small but expanding business. As a result, over the past three and a half years I have been offered a lot of opportunities for personal and professional growth. This promotion has been something I have been working towards as my development goals and targets have been aligned with achieving this next step. The process has felt very organic.

The business has big plans for 2023 and beyond. It's an exciting time for me and my team as we focus on enhancing our current operations. I can't wait to see what the future looks like for JCW Group, and I'm incredibly excited about be part of the next phase of growth."